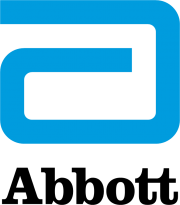 ---
Company Type: Healthcare
Company Industry: Healthcare
---
Student Opportunities
Abbott is currently looking for: Freshman, Sophomore and Junior level students!
Abbott is looking to fill a(n): Internship position!
---
About Abbott
Company Bio:
At Abbott, we're all about helping you live the best life you can through good health. We keep your heart healthy, nourish your body at every stage of life, help you feel and move better, and bring you information, medicines and breakthroughs to manage your health. Every day and around the world, we're discovering new ways to make life better. For more than 125 years, we've put science and innovation to work – to create more possibilities for more people through the power of health. We adapt and respond quickly to changes in the world around us to deliver better solutions to help people live their best lives.
Learn more at http://www.abbott.com/careers/students.html